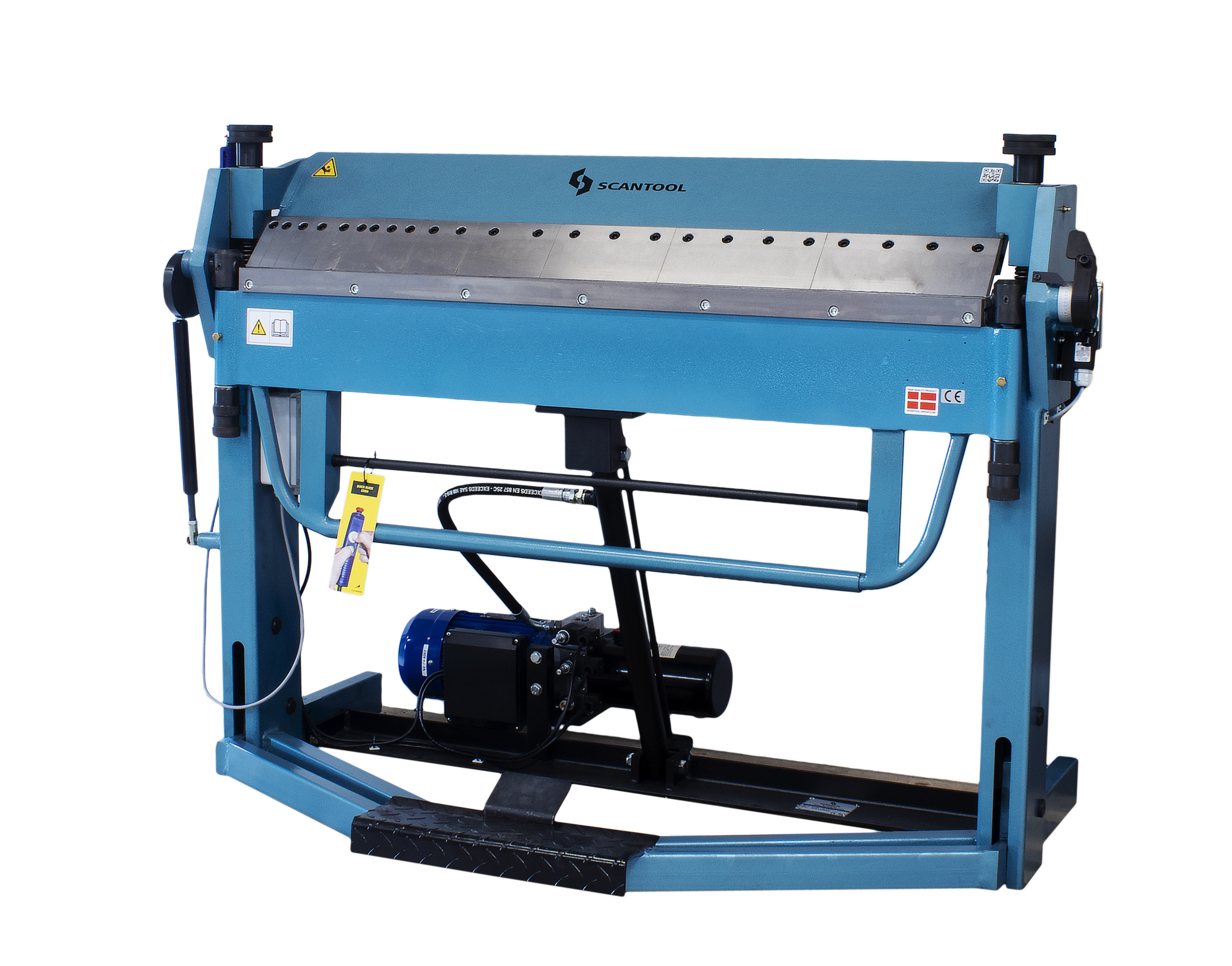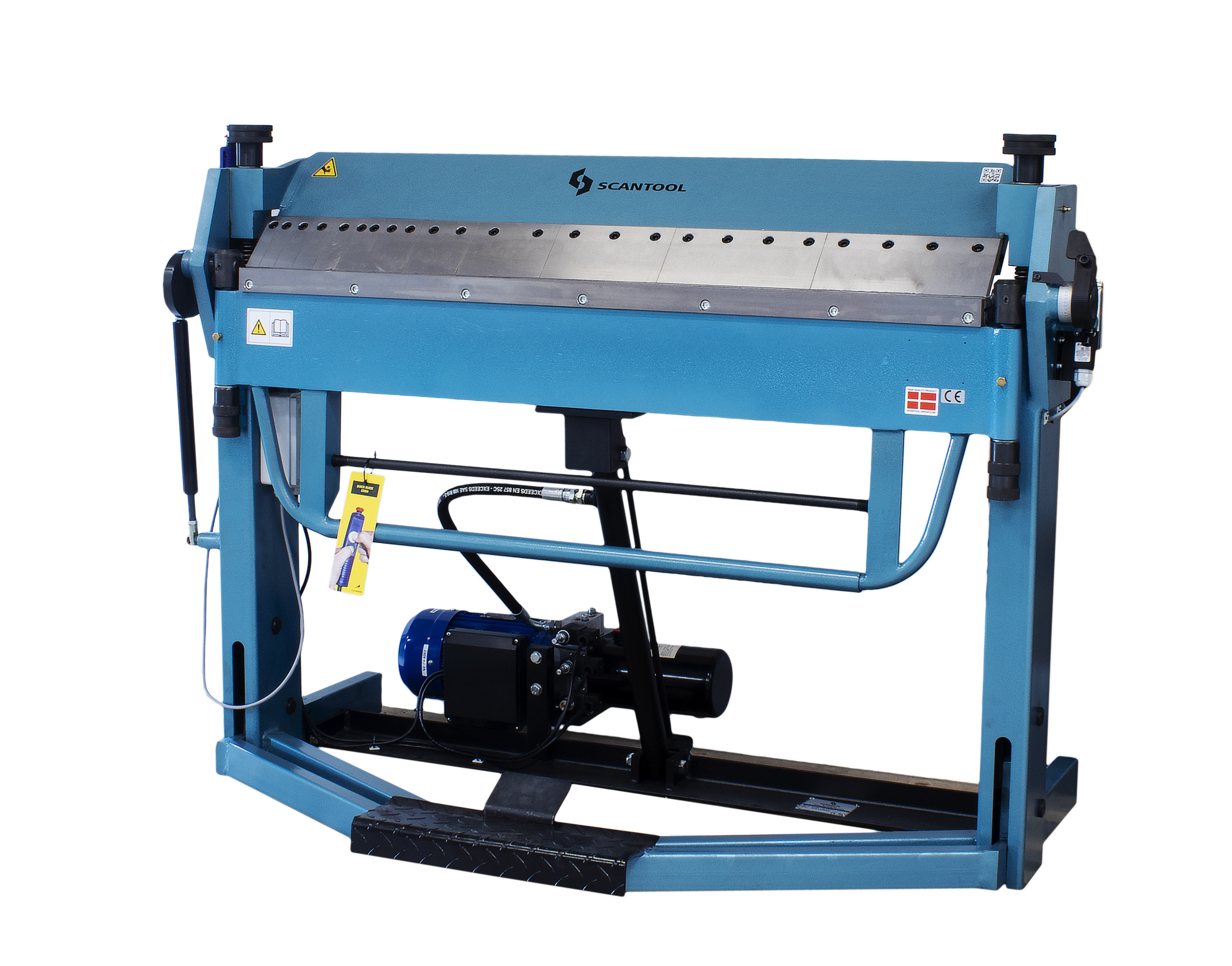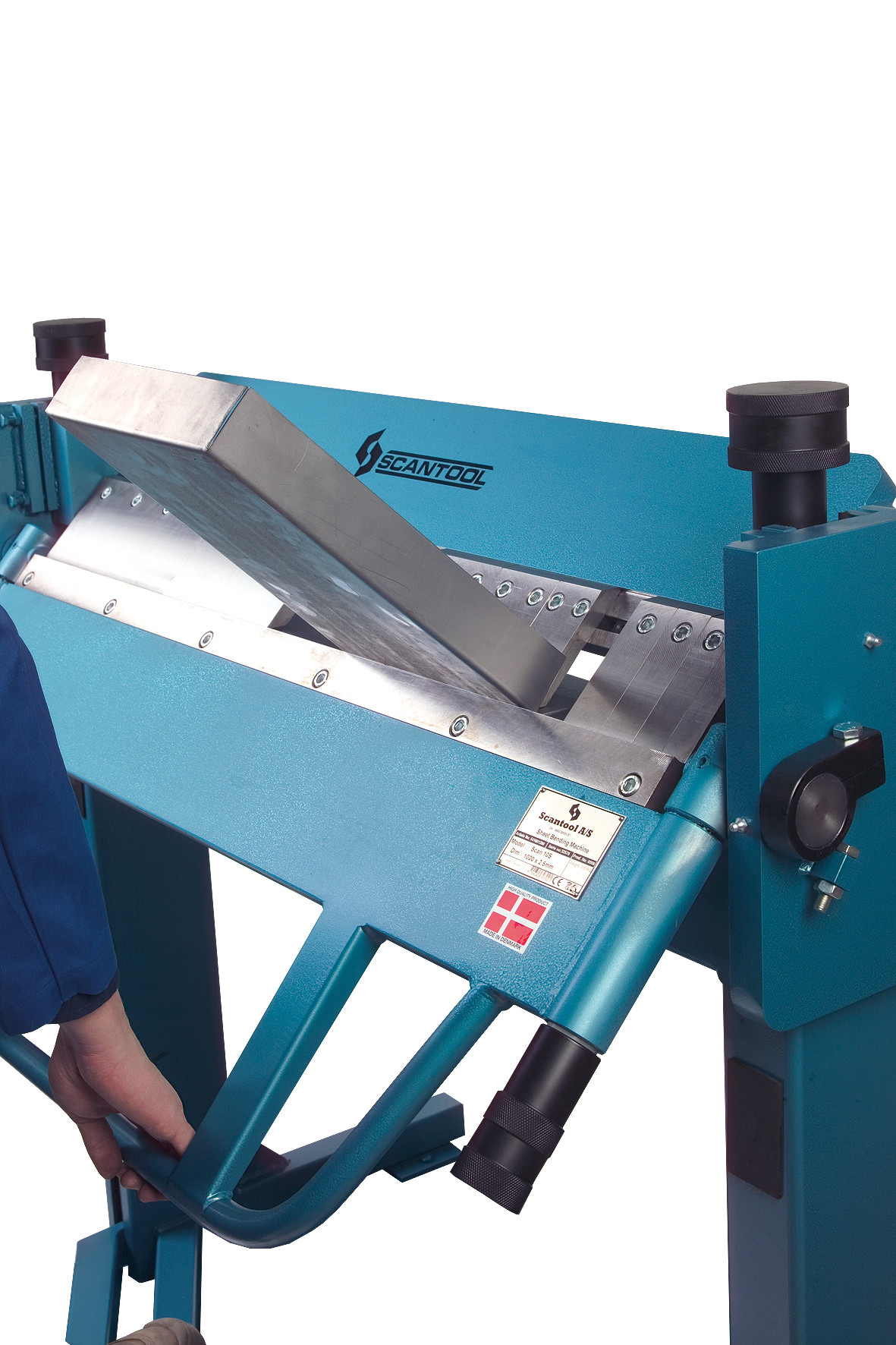 Folding machine - hand & foot -operated
# 541601260
Hand & foot operated folders - SCAN 10S ERGO
The SCANTOOL SCAN 10S & 13S are actually manual machines, which have been up-rated to offer a very efficient motorised option via a developed and patented, folding beam support cylinder system.
These bending beam have the unique feature, that it can be operated either manually when folding thin sheet, or with the new powered system when folding heavier gauge material.
The upper beam is foot operated to allow for a simple and fast hands-free operation.
The upper beam is fitted with a sharp nose segments for box and pan work.
The segments can accommodate box profiles with a maximum edge height of 22 mm.
The individual segments are mounted on a slide bar making it very easy to switch between standard straight folding and box and pan profiles.
Both models can convert from segments to low sharp nose blade or radius blade.
Accessories:
Back gauge, radius blade R = 1,5 mm and R = 2,5 mm.
Print Me