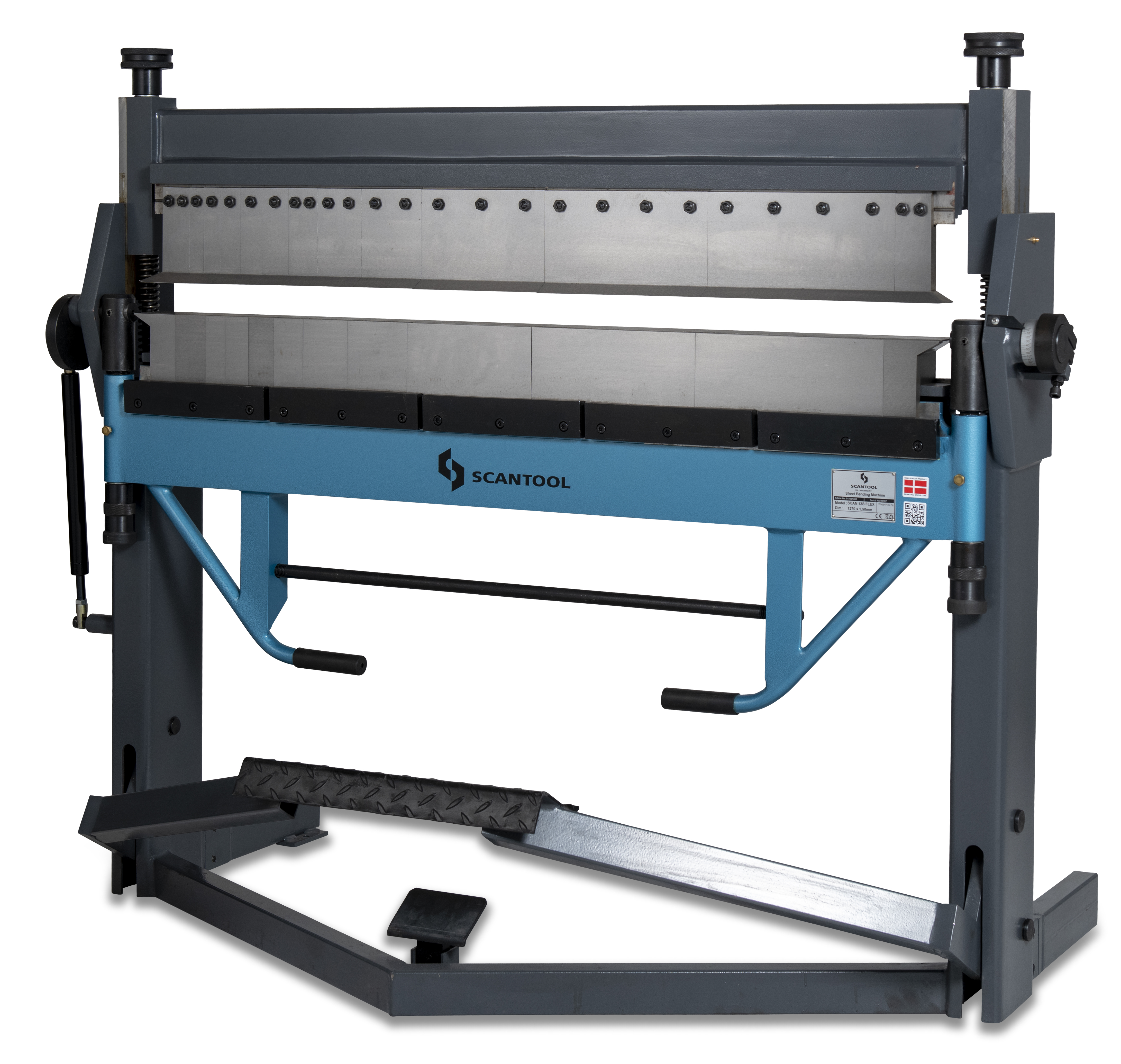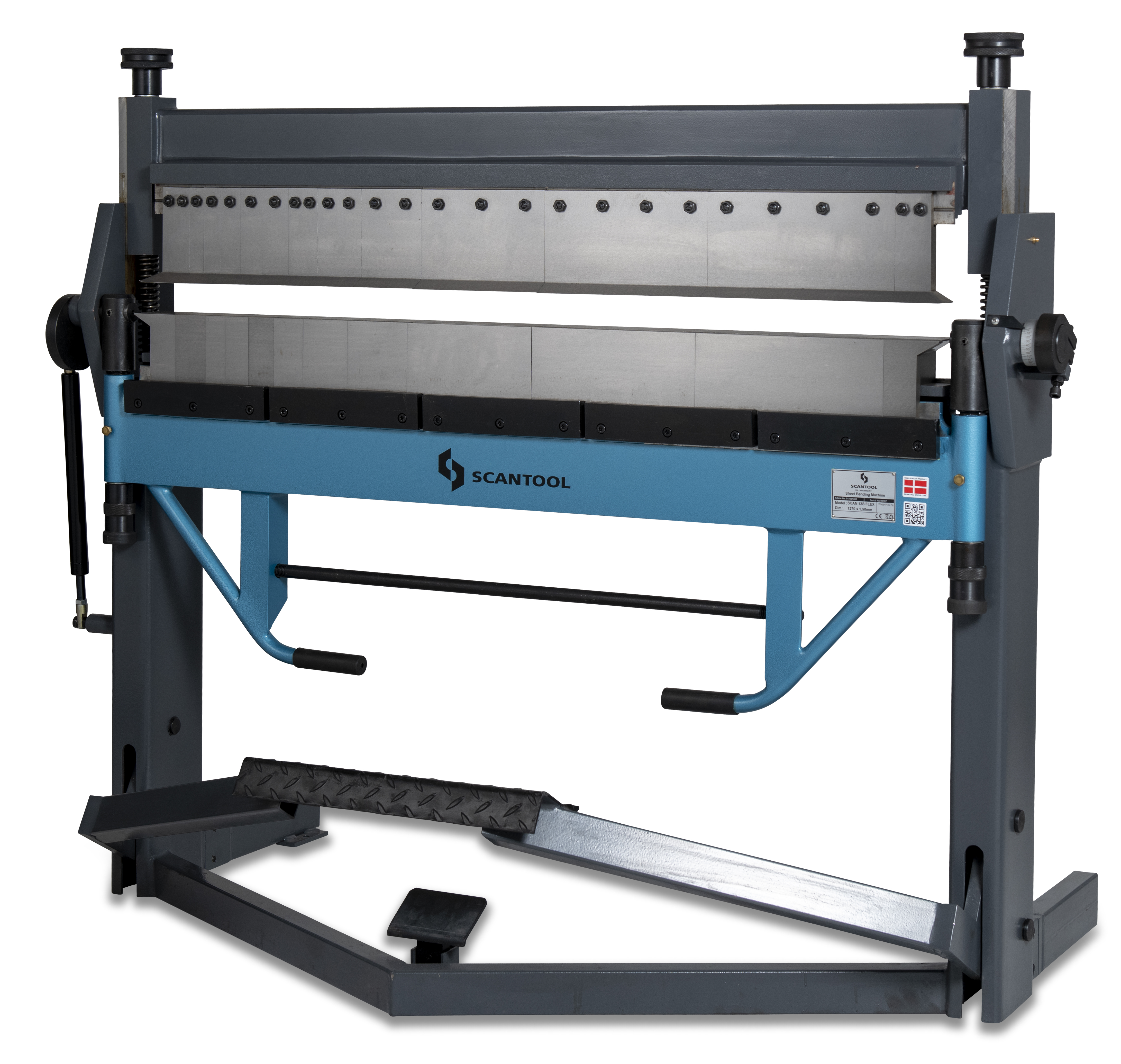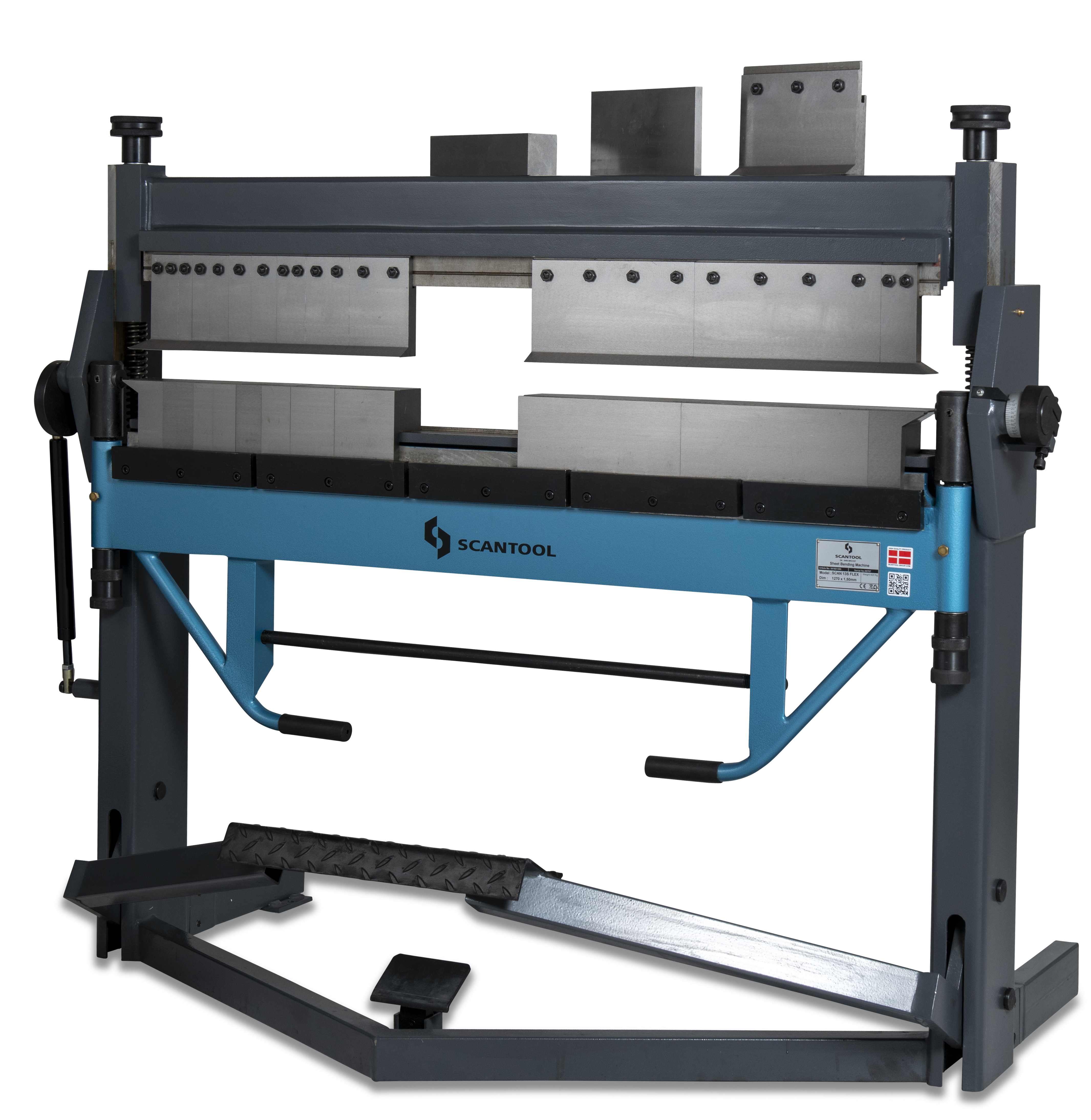 Folding machine - hand & foot -operated
# 541601280
Hand & foot operated folders - SCAN 10S FLEX
SCANTOOL SCAN 10S & 13S FLEX are machines with segment divided clamp, bed and fold bars, for folding materials in inverse directions, enabling, special profiles to be formed.
The SCAN 10S & 13S FLEX machines are of a sturdy and fully welded construction.
Foot operated control of the clamp bar ensures extremely fast and simple operation, and allows both hands to be kept free for adjustment of the material being folded.
Optional equipment:
Back gauge and ERGO unit.
Print Me