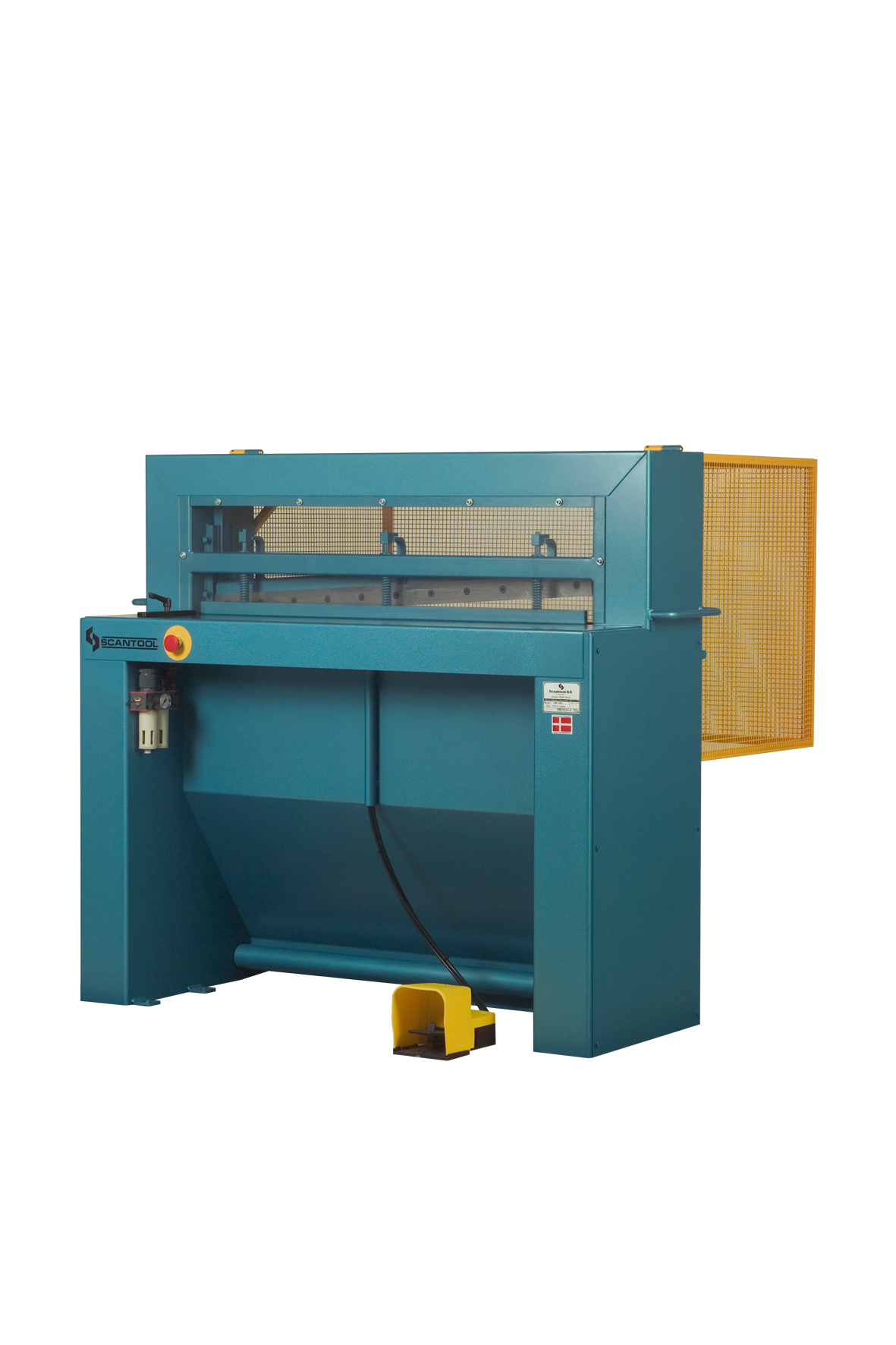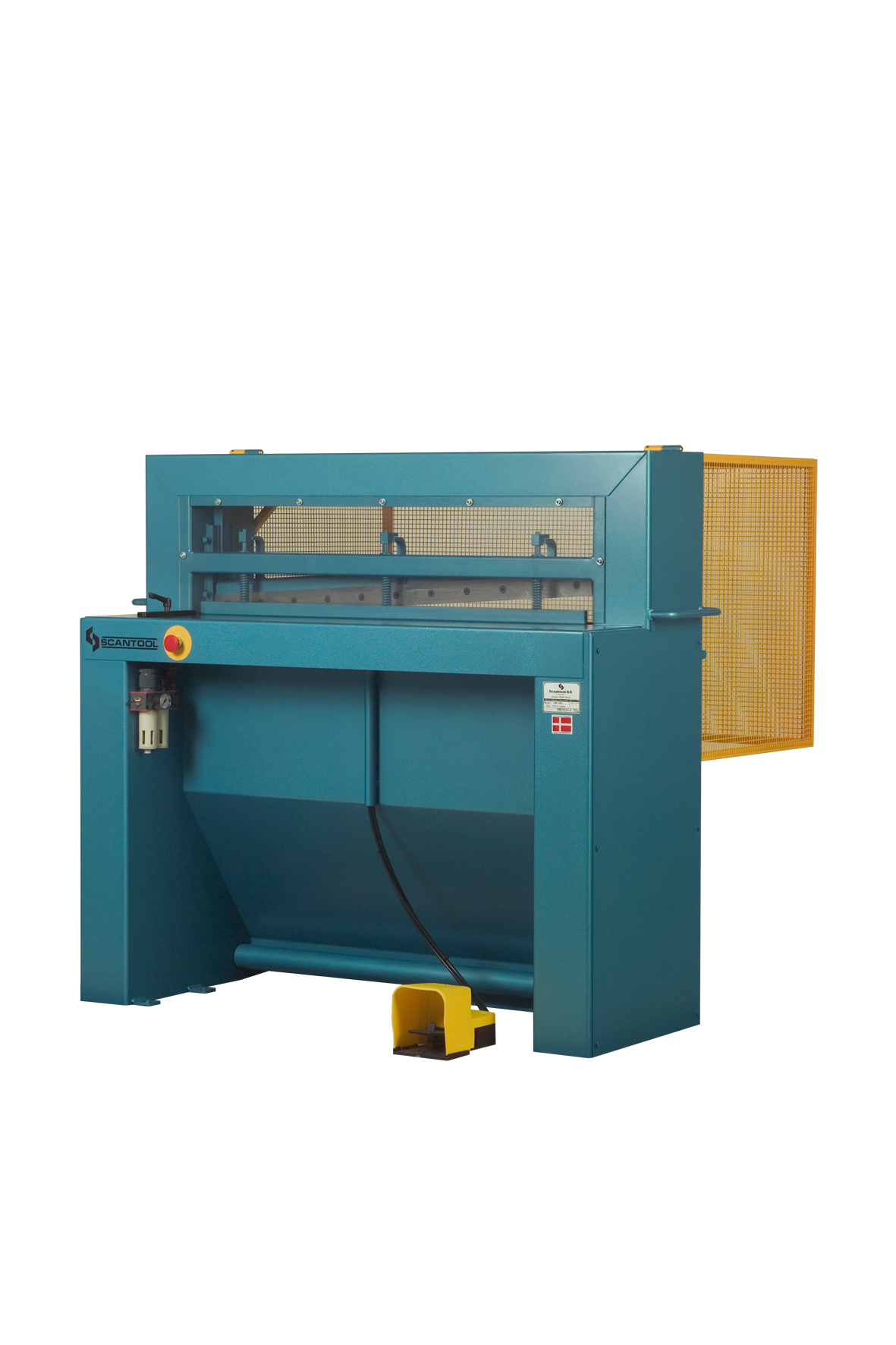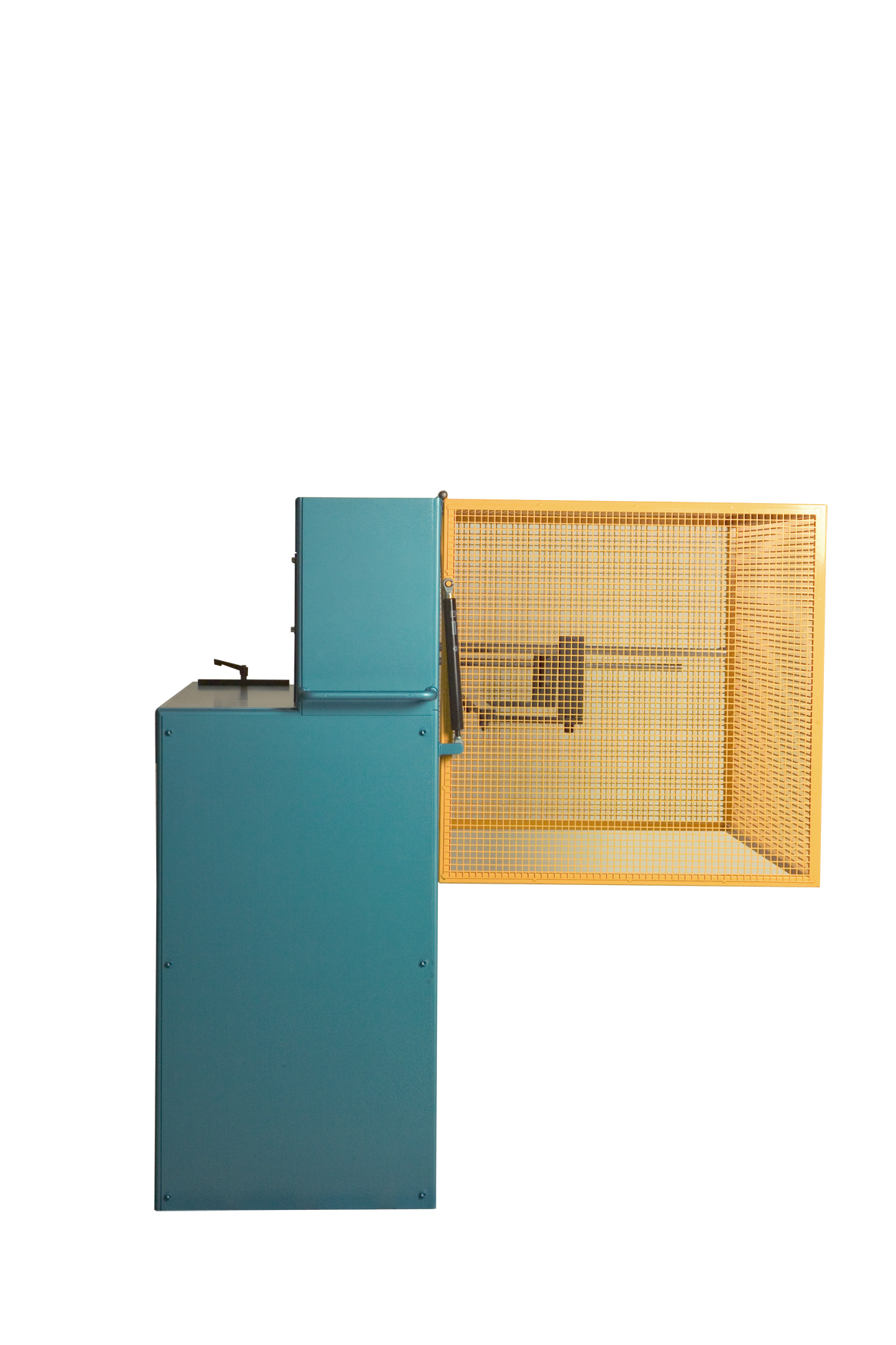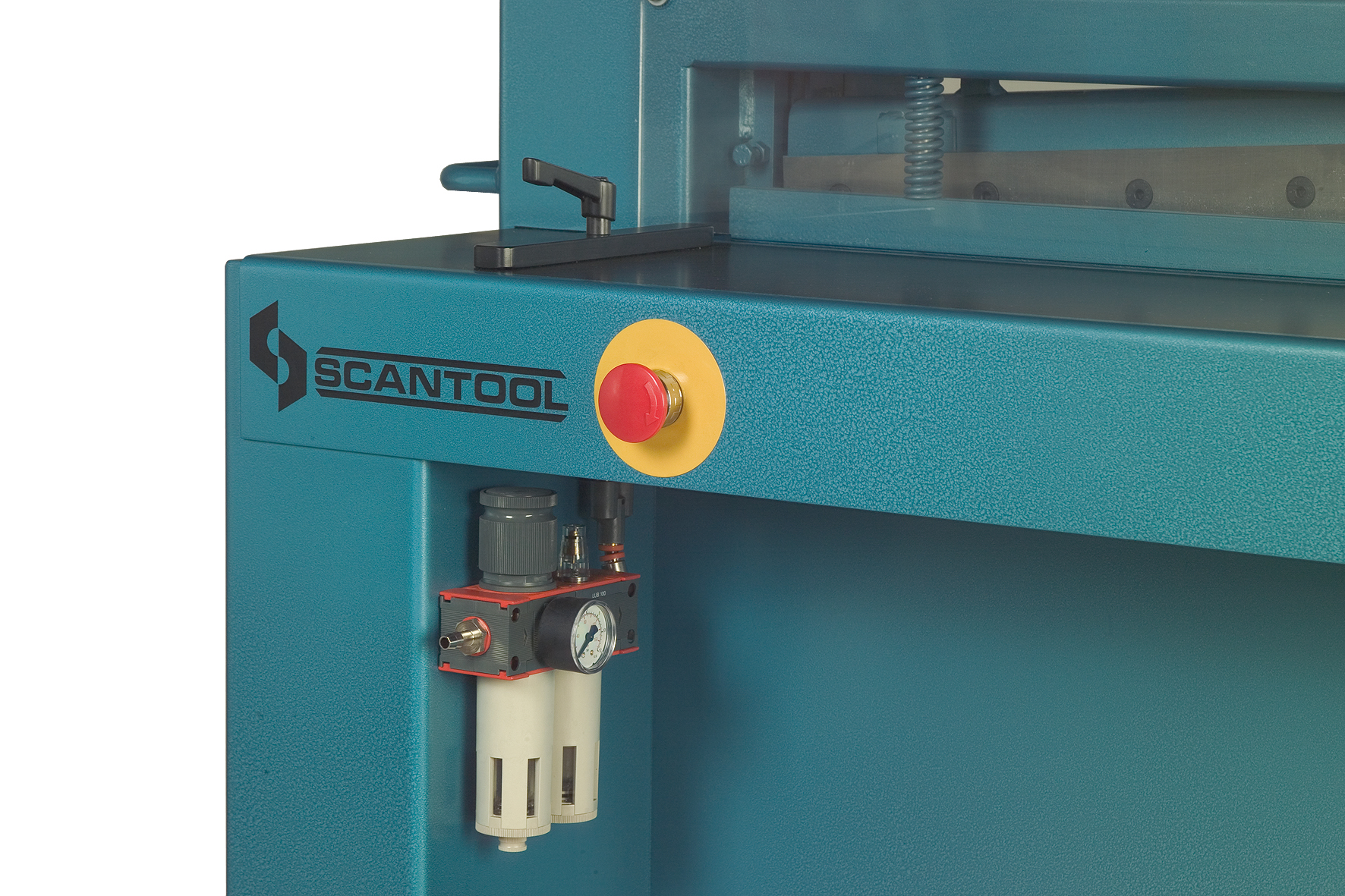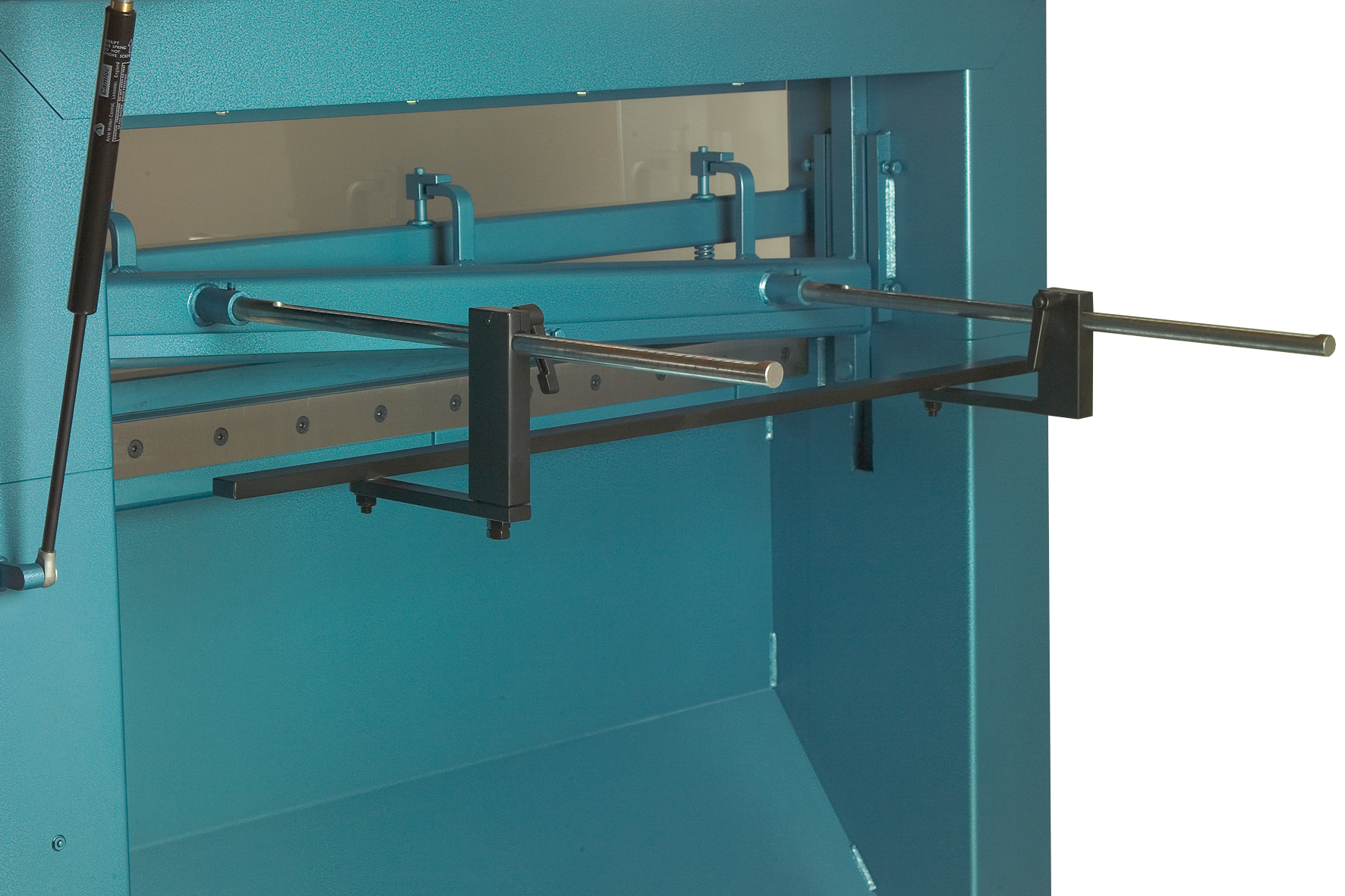 Pneumatic guillotine shear
# 530601600
Pneumatic power shears - TSP 1300
SCANTOOL TSP pneumatic shears with following features:
• Danish top quality and finish to the smallest details
• Solid, compact welded steel construction
• Operated pneumatically by a pedal
• Cuts metal, plastic foil and other materials
• Automatic sheet holder coated with neoprene rubber
• Offers good visibility of the complete cutting length
• The knives are made of strong tool steel, and are reversible which doubles the cutting surface
• Has a sliding joint and the knife can be adjusted easily using the 6 Allen screws and counter nuts
• Built in working light
• Safety system according to CE Regulations
• Emergency stop.
• Working table with adjustable angle stop and safety stop.
• Manual back gauge with millimetre gauge up to 550 mm.
Print Me