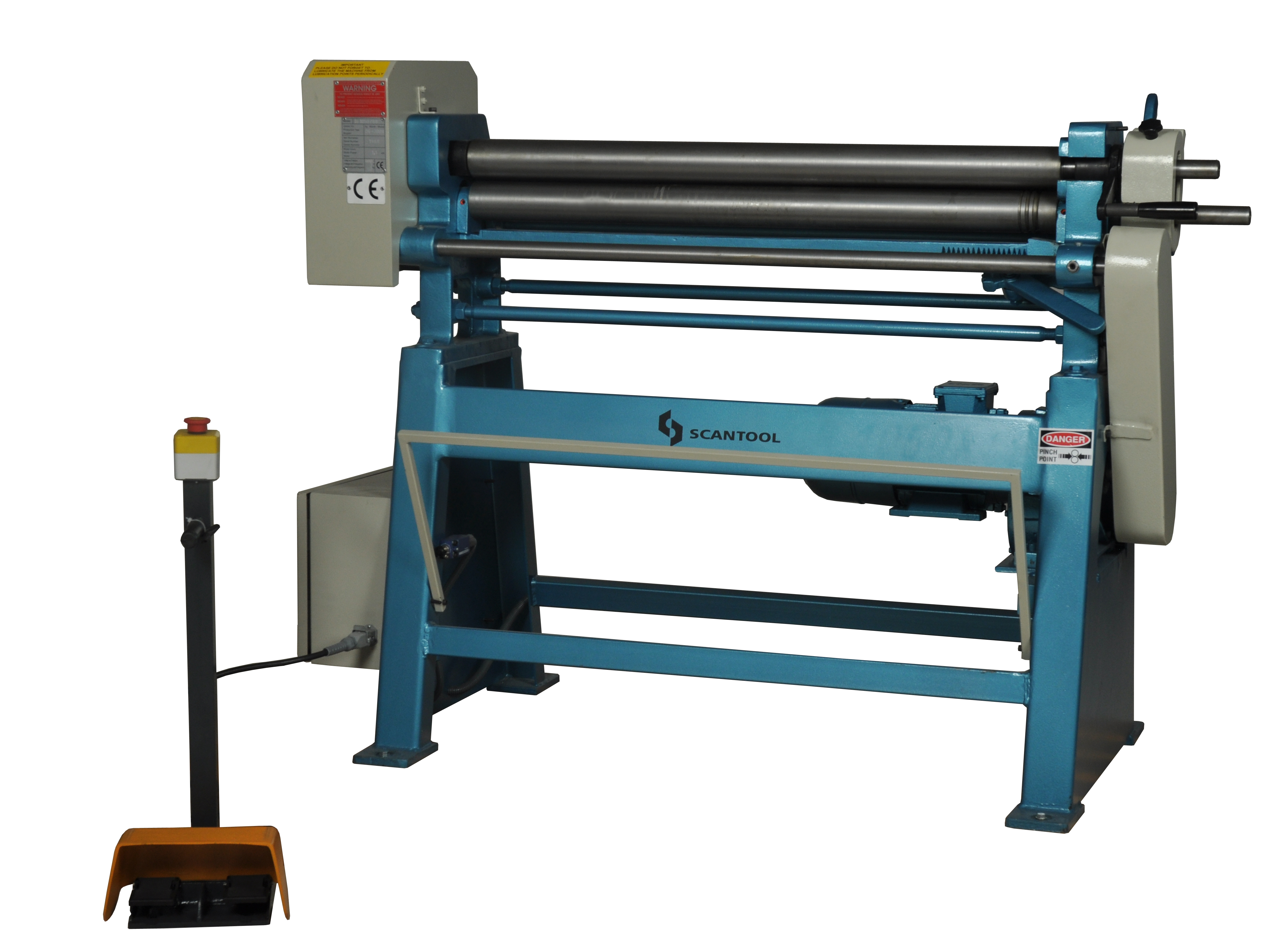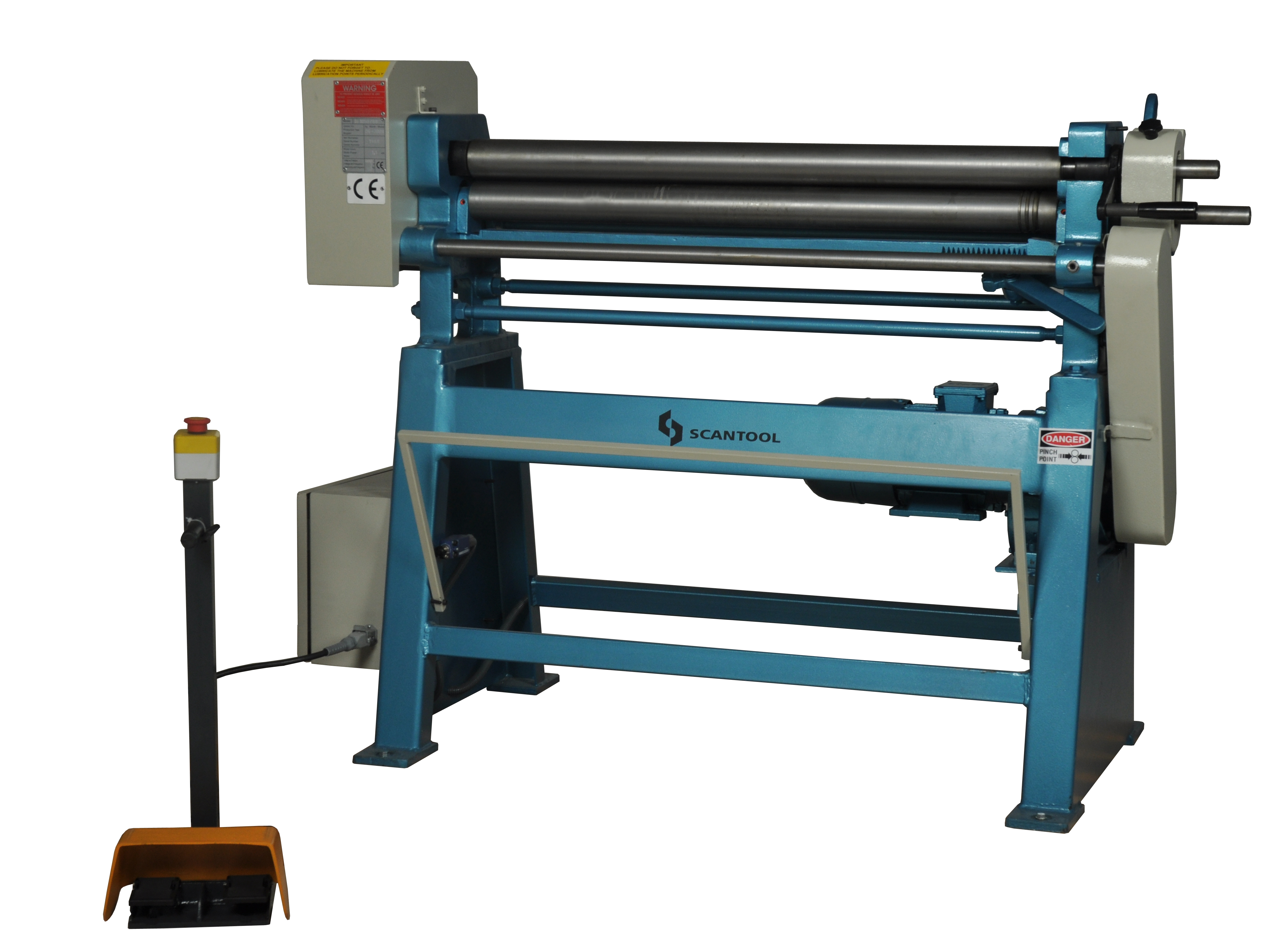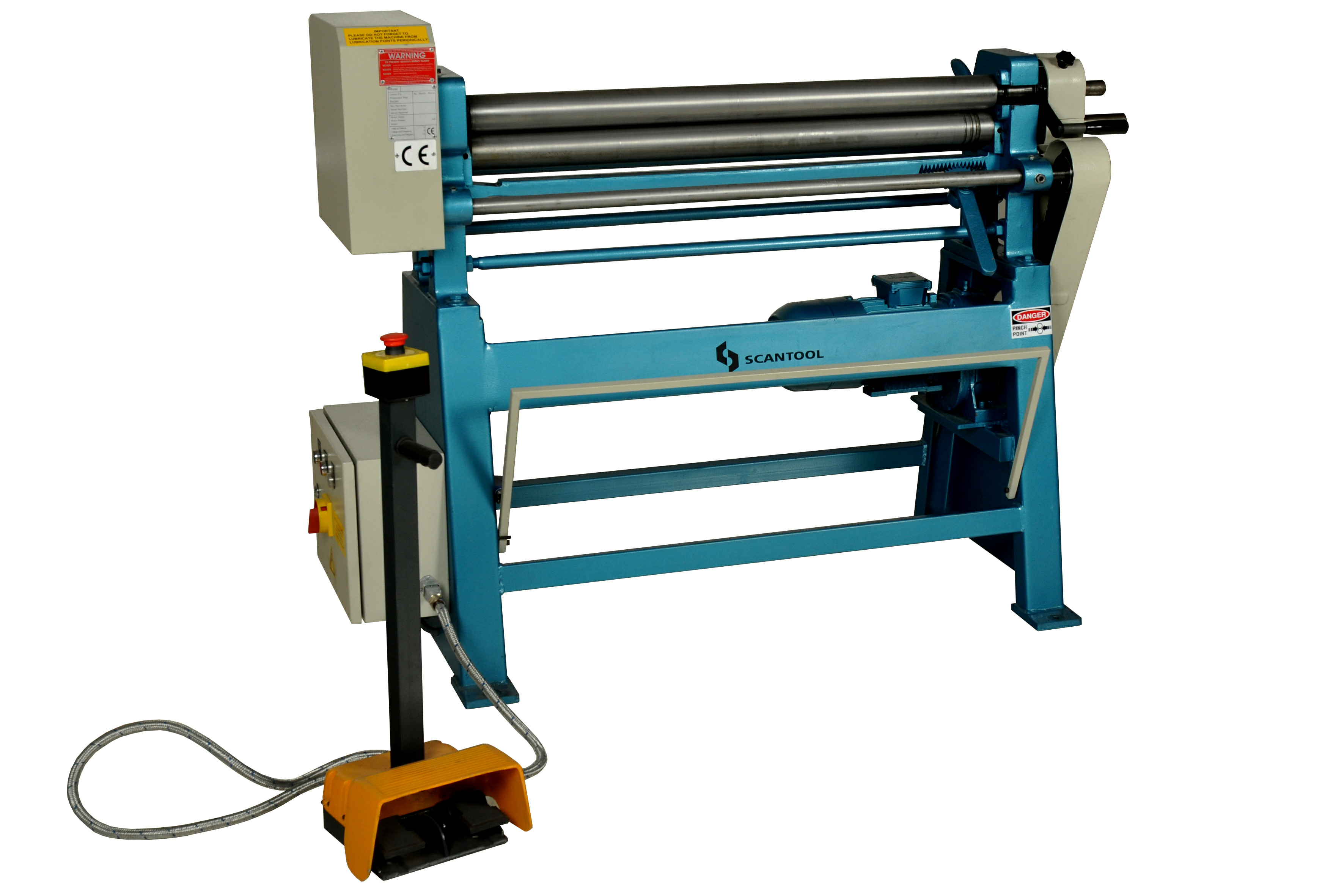 Bending roller - motorised
# 500717004
Motorised bending rollers (EBR) - EBR 1270 x 1,5
Asymetrical three-roller motorised bending machines
This model is designed for light to medium jobs. It is perfect for aluminum bends and the ventilation industry. The price is attractive and it can be used for many different applications.
• Cast iron main frames
• Main motor with brake
• Rotatable top roller
• Motor-powered centralized rollers
• Wired grooves
• Mobile control panel
• Built according to EU safety directives
• Rollers of SAE 1050 quality steel with high tensile strength
Special Accessories
• Hardened and honed rollers
• Motorised back roll adjustment (only EBR 1040x3,0).
• 3x220/380V-50Hz voltage

Print Me