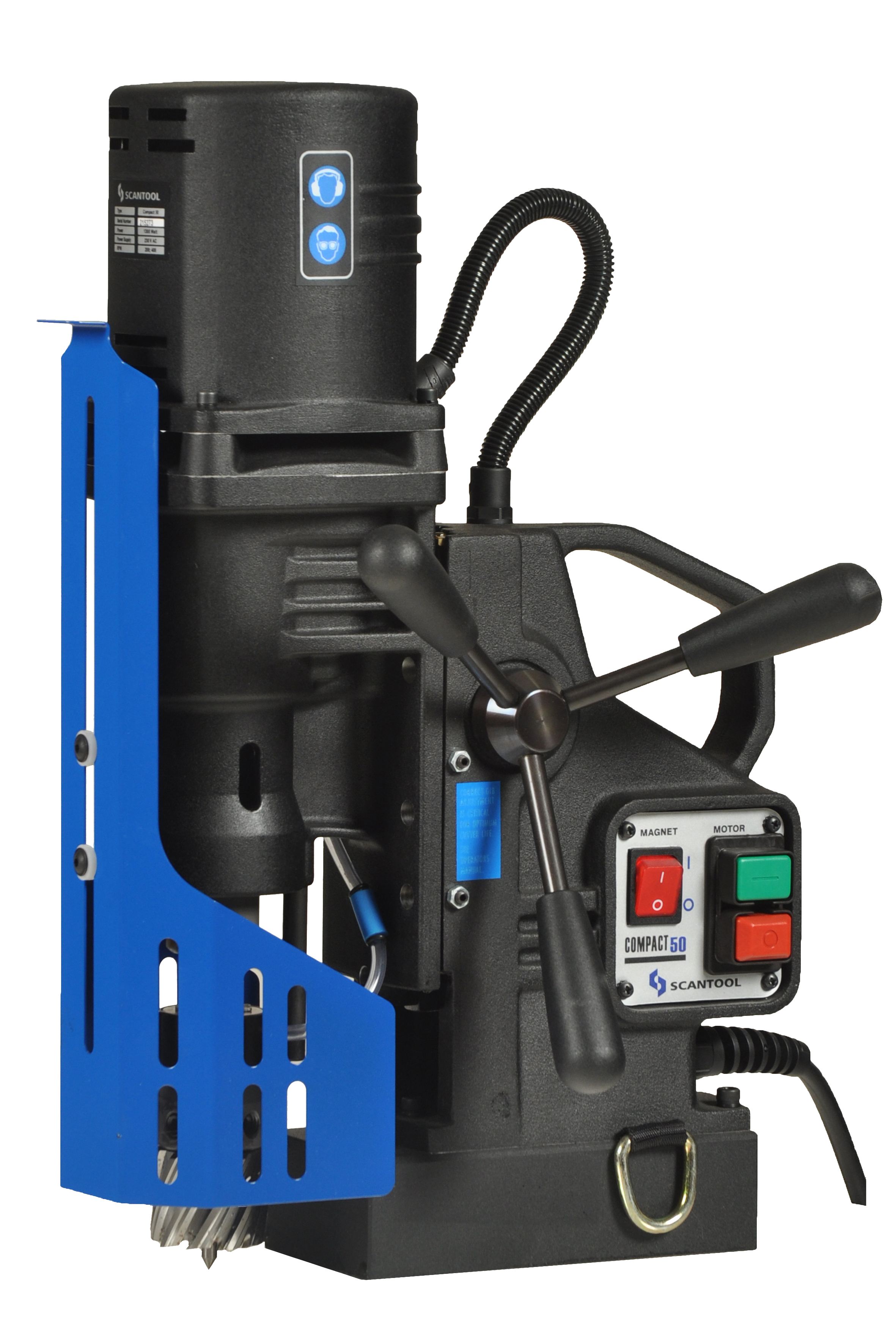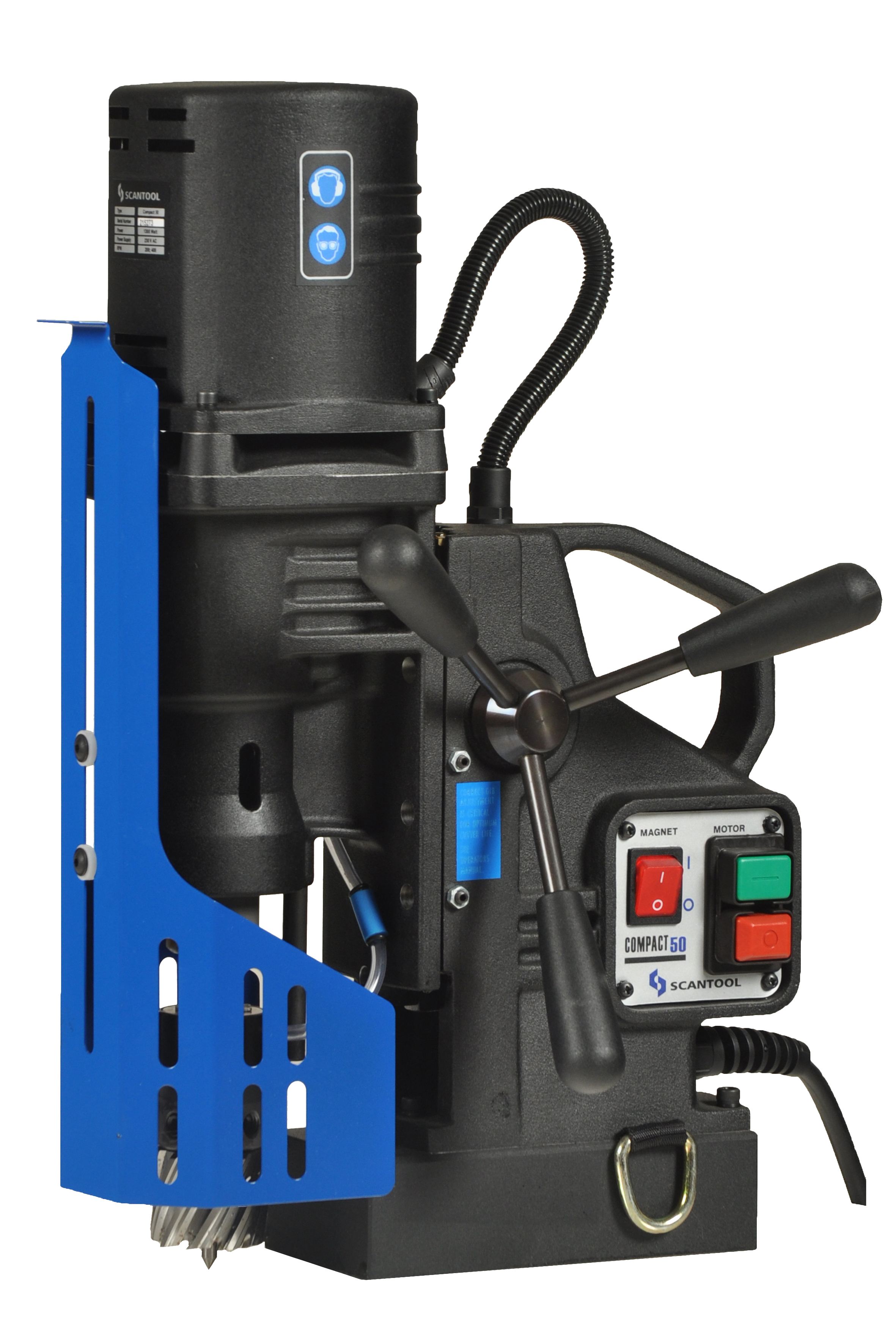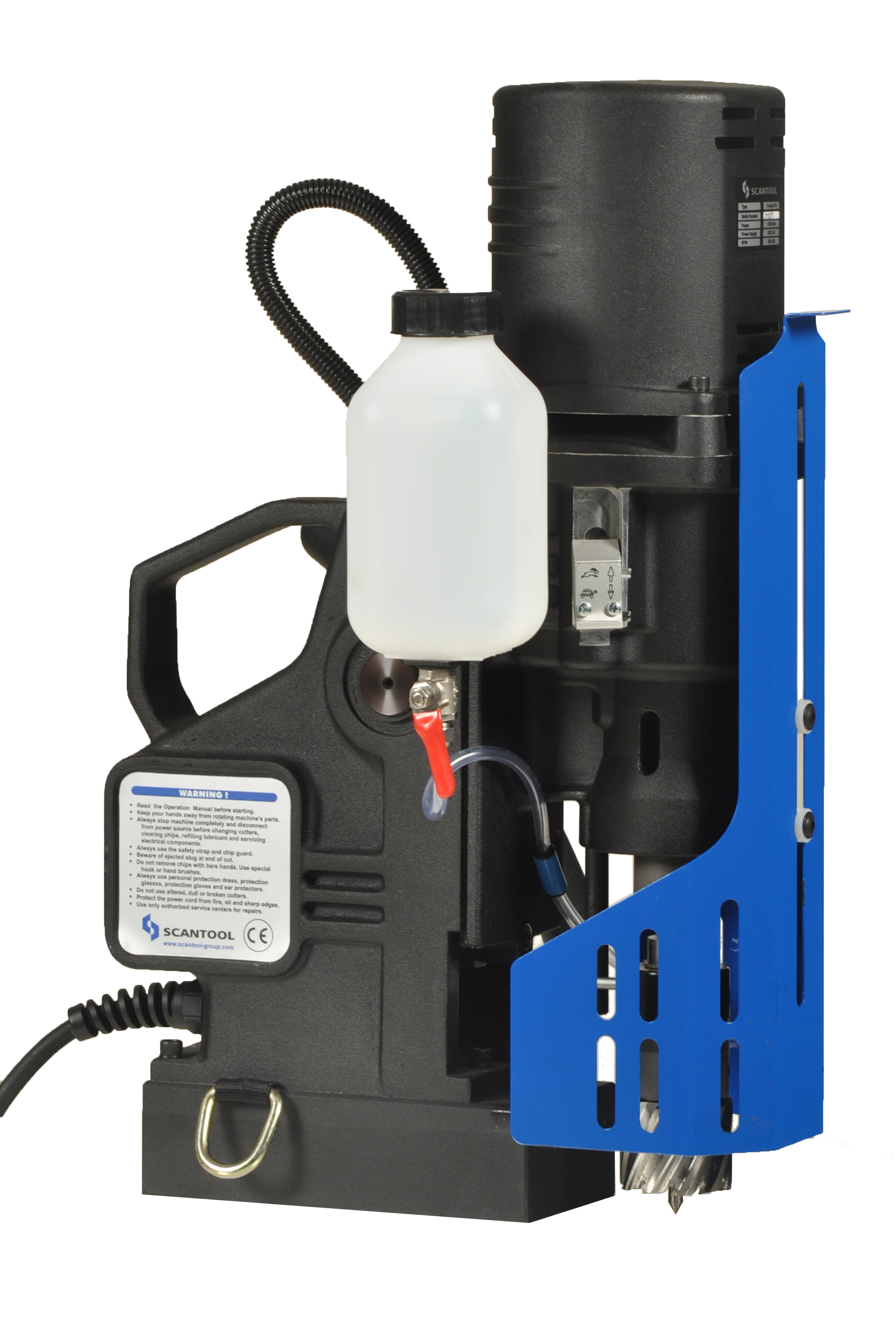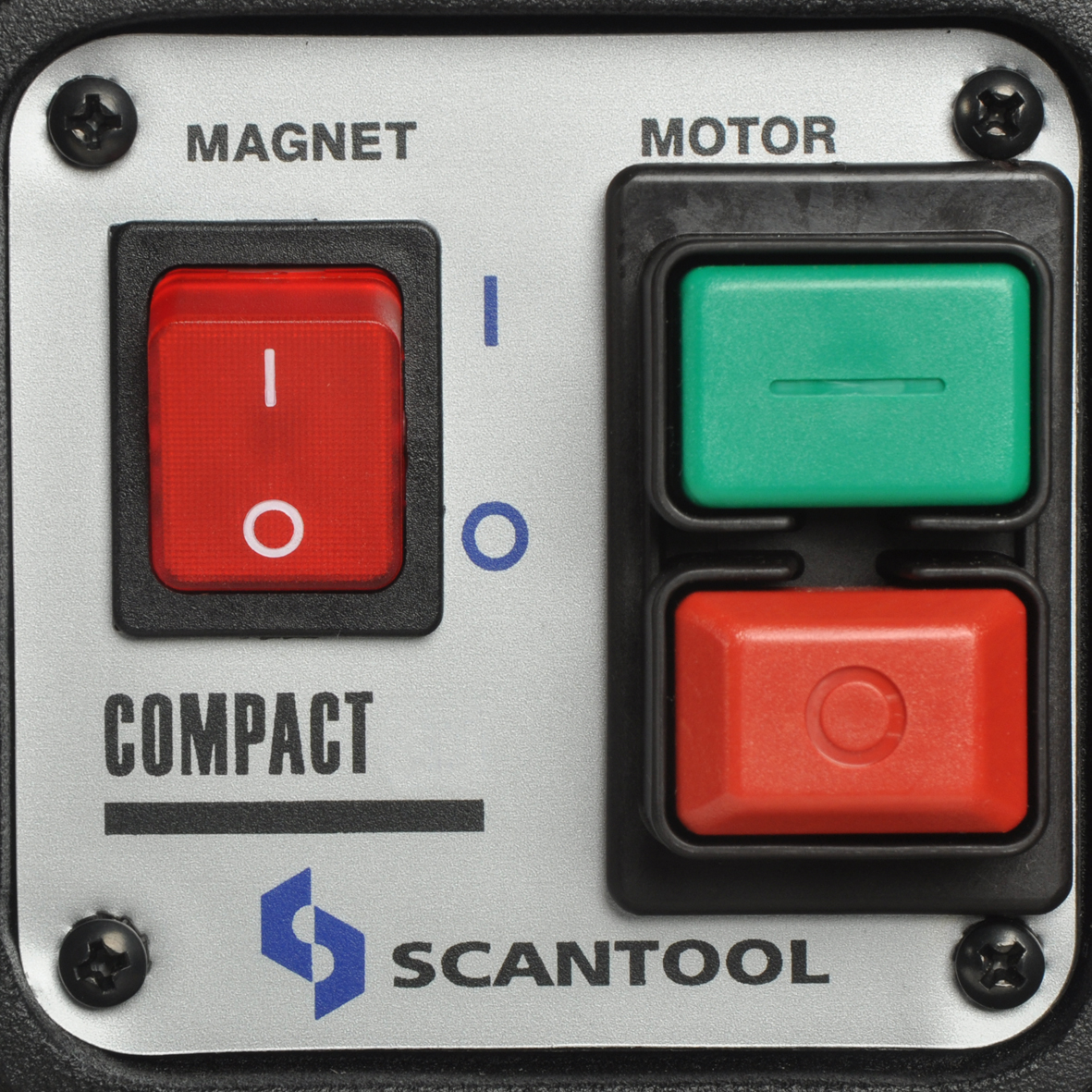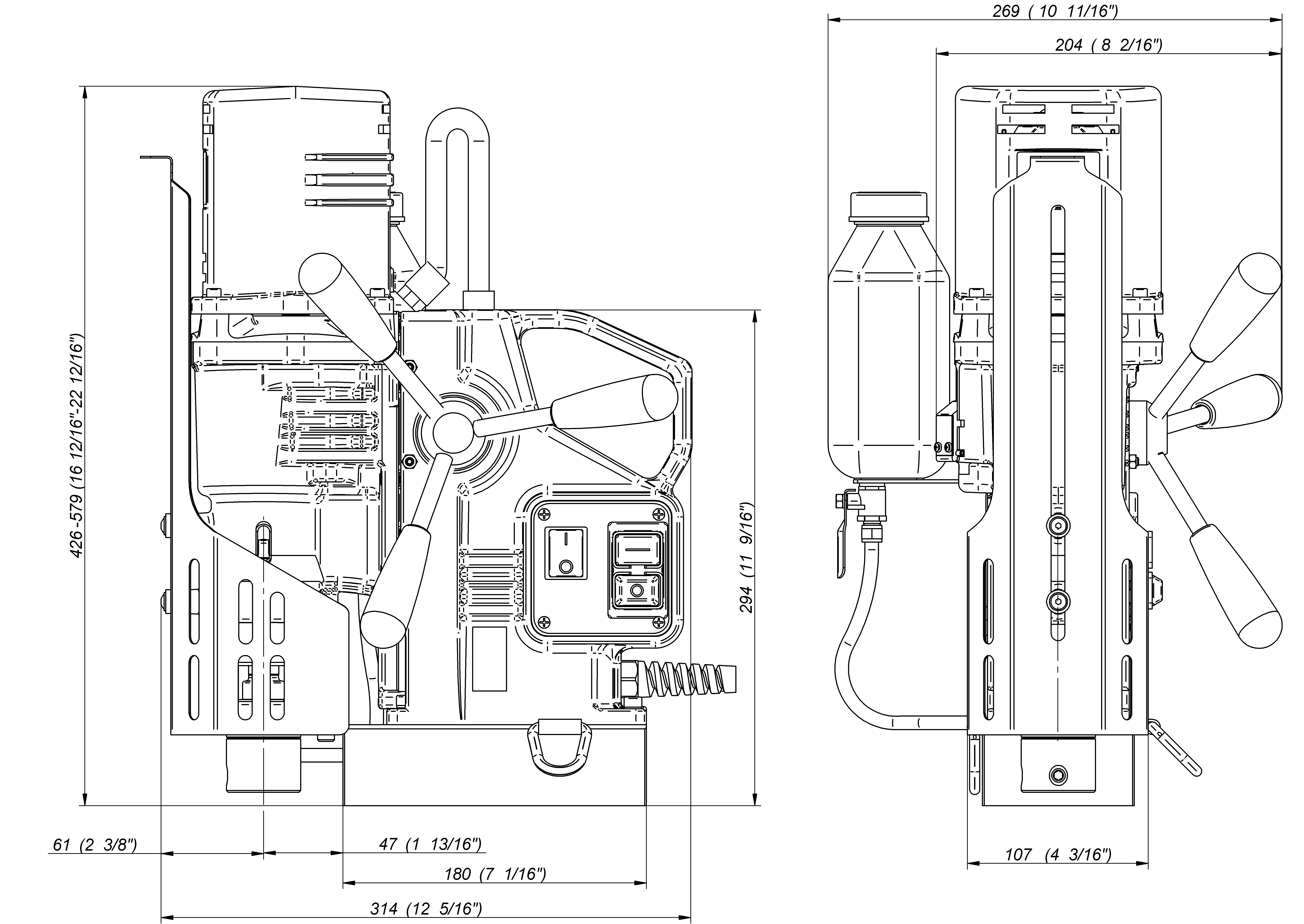 Magnetic drilling machine
# 100386004
Portable magnetic drills - COMPACT 50
SCANTOOL Compact 50 is a magnetic drilling machine with Morse Taper No. 2
COMPACT 50 is equipped with the latest generation of electromagnetic energy saving base (ESB) with magnetic field shape control system (MFSC) and magnetic power adhesion control module (MPAC), which detects adhesive force of electromagnetic base and protects both the machine and the operator from work on too thin workpieces.
Unique semi-automatic gib adjustment system enables simple and fast fine tuning without any expert knowledge or experience.
Replaceable spline at the end of armature shaft eliminates laborious and expensive maintenance.
Superior features of COMPACT 50 include:
- Compact design
- Gear box and slide system made as one piece
- Excellent ratio weight / power
- Maintenance friendly design
- Purpose designed motor with heavy duty gear box
- Maintenance friendly rail guide system
- Built-in cooling system
Print Me